Baba Is Hard (Mod of the Baba Is You gamejam version)
A hard/interesting level mod of this version of baba is you.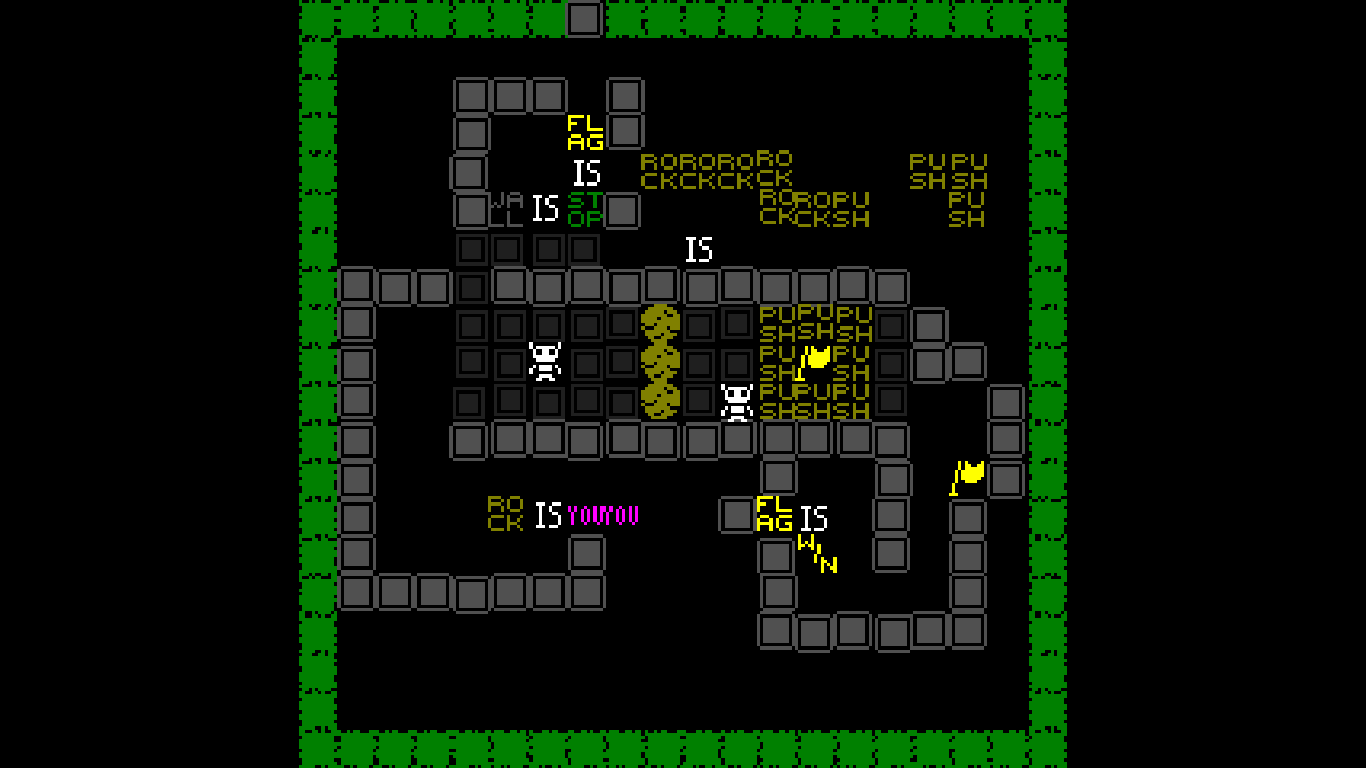 Screenshot of Level 0
Please try!
--------
Note - the one without either expansion or base remix in the title includes all content. base remix is the remixes i made of levels 0 to 13. expansions is new levels i make for the mod that are not the remixes.
---------
Description -
Harder levels (some with easy, overlooked stuff to make it easier). Baba Is Hard is a good twist on the original Baba Is You gamejam version. The mod (as of 0.2.0) has 33 levels. Please try it and I hope you have you a bit annoyed at me.

---------

Want to watch someone play this? Here is a playlist of people playing the mod (give these people love by subbing to them on YT, mainly Button Pushin Cushion and me (Ryan Bateman Creeper Gaming 2.0) if you enjoy the videos from them) -
Gets updated!

---------
HELPFUL STUFF
Community
https://rebateman.itch.io/baba-is-hard-rebateman-mod/community
Original Game (the version i modded)
https://hempuli.itch.io/baba-is-you
Original Game (the paid full version, didn't mod this one)
https://hempuli.itch.io/baba
Download Help
Download the full mod (all levels and the exe to run the mod) -
BabaIsHard V(blank),(blank)
Download the edited base game levels -
BabaIsHard Base Remix V(blank).(blank)
Download the new level packs
BabaIsHard Expansion (blank) V(blank).(blank)

How come I can't beat Level 19 using the 0.1 version?
In 0.2, it will have flag is win. but for now, the challenge uses the editor. Unless if you use the patch.
How do I add this to the base game?
1. If you are using the paid game, this is a mod for the gamejam version so it won't work
2. The full mod has the exe to run it so you don't need to
3. To add it to the base gamejam version, rename the files (0Level, ect) to different numbers and having it go one after the other. Then put into the folder.
---------

Guest Helpers
Achromatism - Levels 27 to 30 (27 modified my rebateman)
Button Pushin' Cushion - Tester/Player/Rager
Install instructions
Just install and extract. If you get the other version, you can merge the 2 versions (and other mods) together.